Thanks for visiting Mark Betson Artist. I create colourful, imaginative paintings from my kitchen table. I draw inspiration from the natural world, other artistic movements and my own experiences, fusing these together to make my original art.
I sell reproductions of my work as cards and prints. Original paintings are also for sale. Find them all on my pages. I am also available to create original commissions.
All works are ©Mark Betson 2019.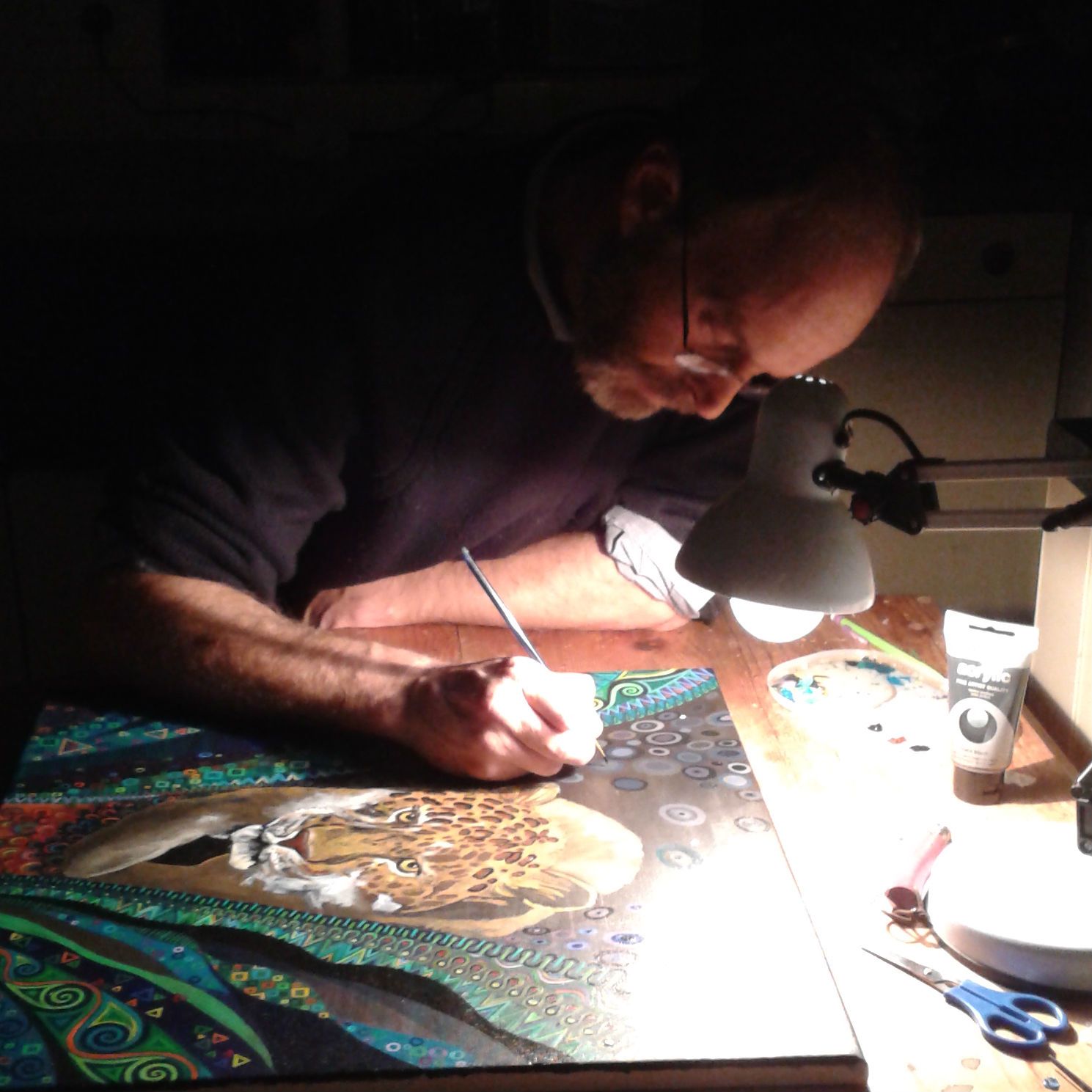 Got a question? Click here>>>