"Green lady, mother nature" 150mm card £3.25 Free uk postage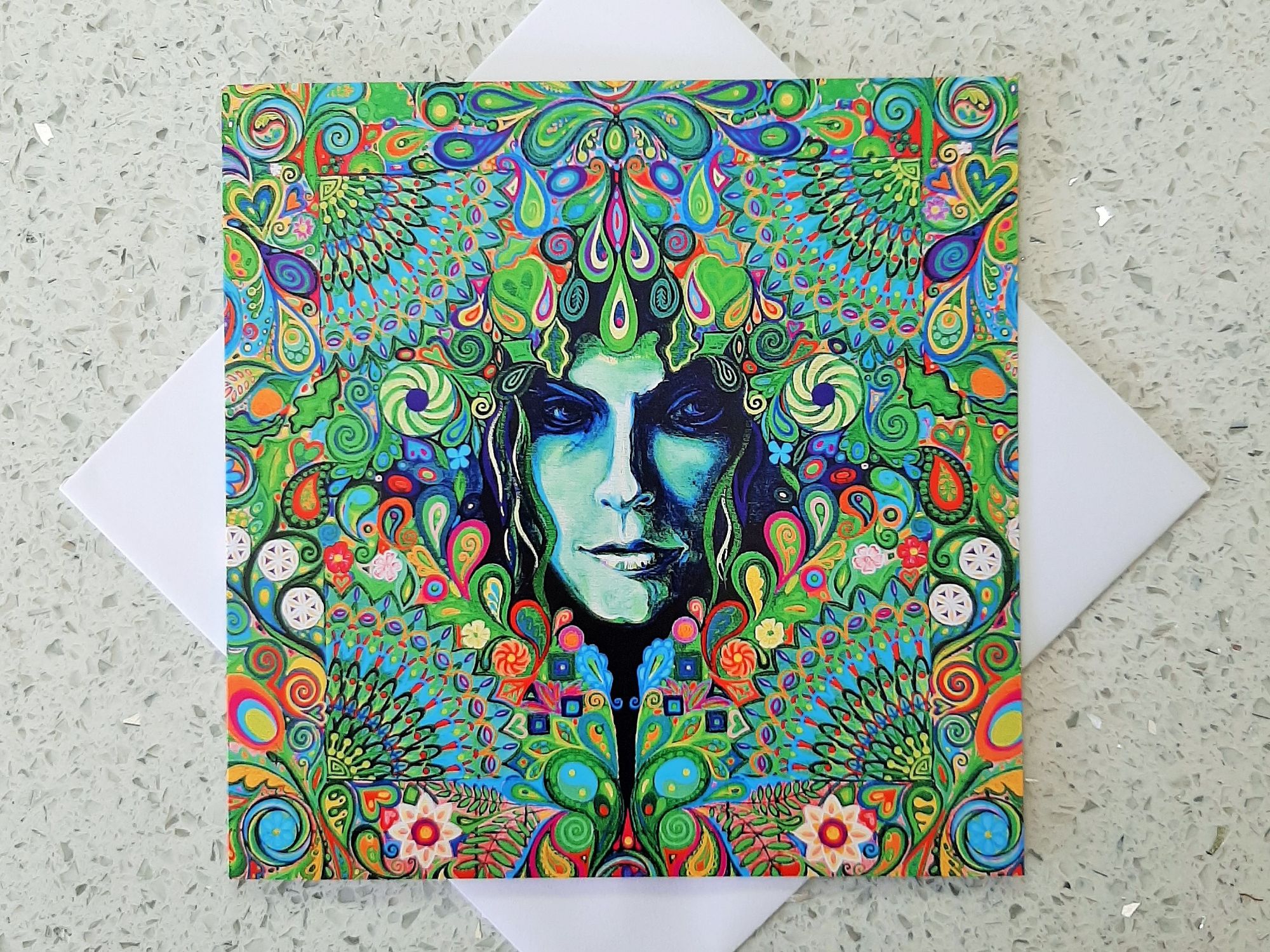 Mother Earth, Green Lady, unique spiritual and pagan blank art greetings card designed by Mark Betson Artist.
This colourful and mysterious card design is suitable for most occasions and most people. You might send it as a birthday, or general Thank You card. It will be appreciated by almost everyone, especially women. You could even send it to your mum for Mothers Day.
This design was inspired by many things; my love and appreciation of nature, my love of strong female figures, the nurturing and loving role women play in all of our lives, and the beauty of the world around us. Life is beautiful.
Printed on 300gsm FSC approved card.
Measures 150mm by 150mm.
Comes with white FSC envelope and biodegradable sleeve.
Personalisation:
This card can be personalised. Just fill in the personalisation box with your message (up to 200 characters) and I will print an insert and attach it to the inside of the card.
You can also have it sent directly to the person of your choice by filling in the correct name and delivery address at the checkout.
***FREE UK postage*** For other destinations there is a £2.00 charge per item.