Glastonbury Tor & White Rabbit 150mm card £3.25 Free uk postage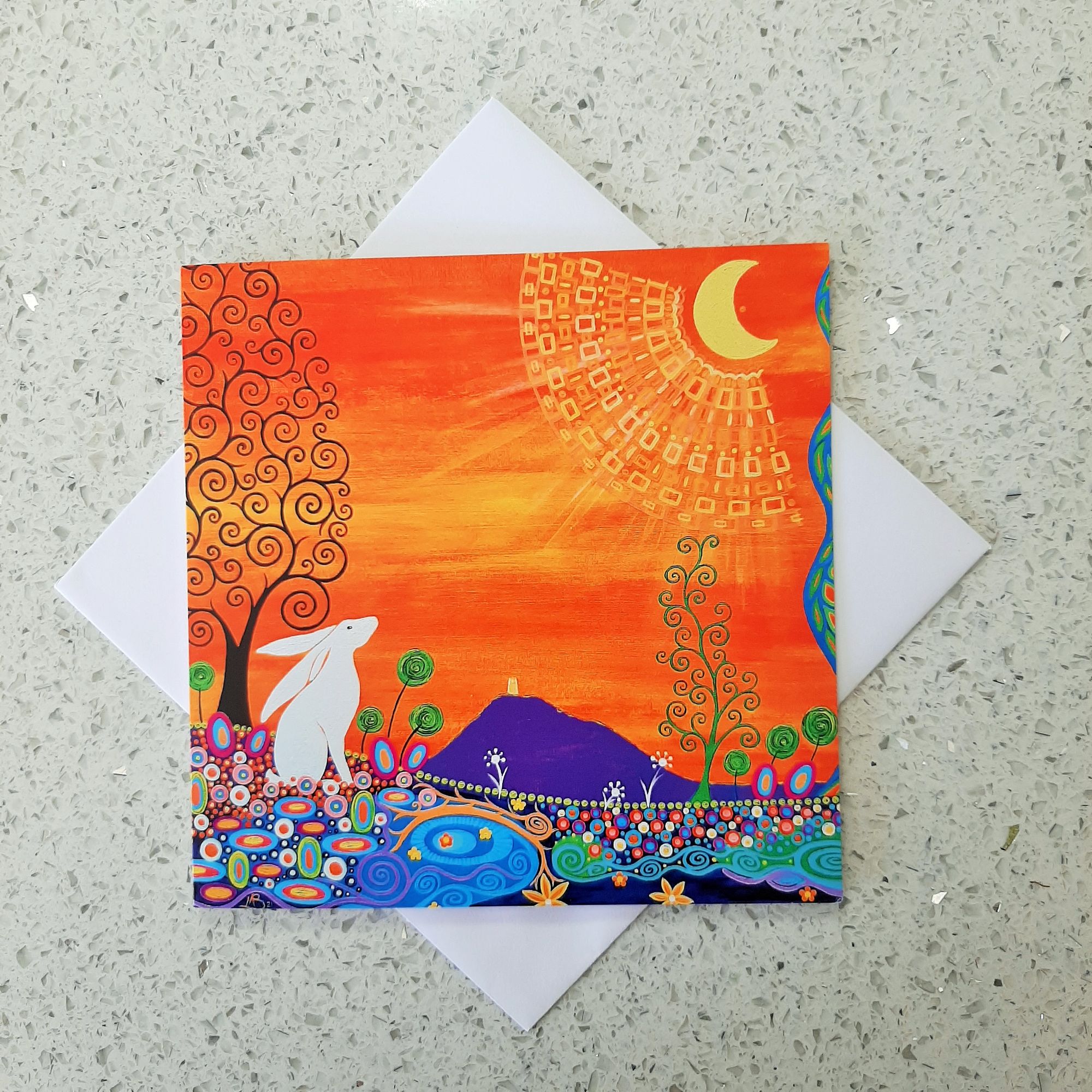 Colourful Glastonbury Tor, White Rabbit and Tree of Life personalised or blank boho art greetings card by Mark Betson Artist.
This colourful and uplifting card, inspired by Art Nouveau, is suitable for most occasions and most people. You might send it as a birthday card, Thank You card, or maybe even a card for Mothers Day. Give it to your mum, wife, other family member, friend or any other Glastonbury lover you might know.
This design is printed on sturdy 300gsm FSC card, measures 150mm by 150mm and comes with a white FSC envelope and biodegradable protective sleeve.
Personalisation:
This card can be personalised. Just fill in the personalisation box with your message (up to 200 characters) and I will print it and attach it to the inside of the card.
You can also have it sent directly to the person of your choice by filling in the correct name and delivery address at the checkout.
***FREE UK postage*** For other destinations there is a £2.00 postage charge.